Following the successful implementation of a training and upgrading programme for 120.000 unemployed people in digital skills, the Public Employment Service (DYA) now aims to upskill also workers. This is why it is implementing the new 'Go Forward' programme, which offers 150.000 private sector employees the opportunity to upgrade their skills.
In particular, workers will be able to choose, on the basis of their educational and professional profile, the topic they are interested in, from a large list of individual training programmes focusing on digital and green skills. For example, the options will range from basic digital office tools, programmes for social media marketing and e-shop management, to more specialised subjects such as data analytics, artificial intelligence applications, logistics and the uptake of digital technologies in the agricultural sector.
The aim is for workers to adapt to the demands of modern workplace trends, upgrade their prospects and thus contribute to the modernisation and digitalisation of the Greek economy. Private sector employees can apply to participate in the scheme via the voucher.gov.gr website and in particular: https://www.voucher.gov.gr/project/view-dypa.

The beneficiaries will be selected in order of priority submission of the application and until the seats offered have been filled.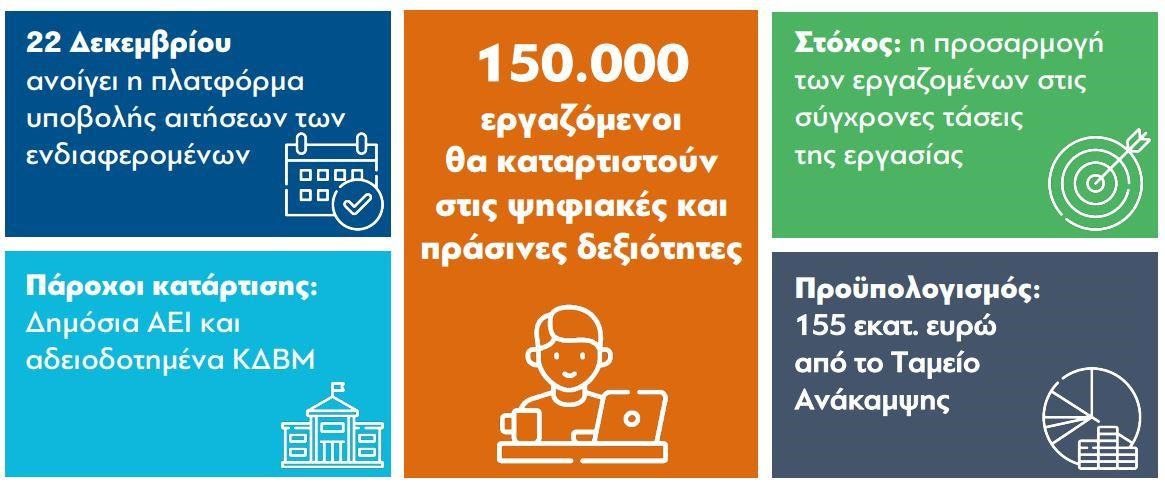 Each beneficiary will attend a theoretical training programme of a total duration of 80 hours (face-to-face and distance learning).
Upon completion of the programme and the success of the certification of knowledge, the trainee will receive an education allowance.
The programme is financed by EUR 154,5 million of the Recovery and Resilience Fund.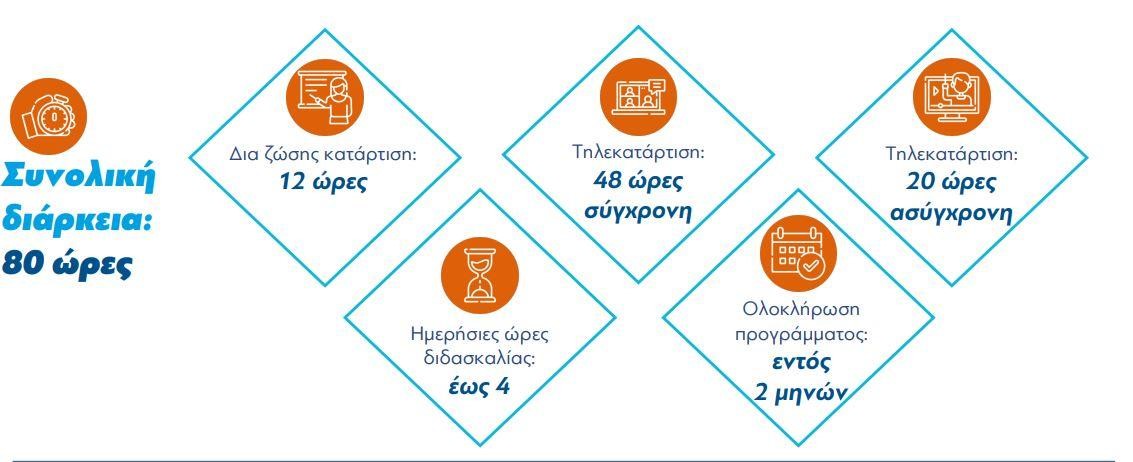 For more information, visit: 'Go Forward' programme to train 150.000 workers in digital and green skills.